About us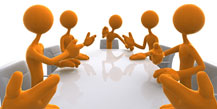 MK
PROJECTS
,
an Interior Design and Decoration company specializing in Turnkey Interior Projects for Offices, Corporate companies, Showrooms.
Welcome!
MK
PROJECTS
has been built and written by qualified designers, decorators and architectural designers all bringing a wealth of information and experience to you for free. They practice the design profession for a living so are in touch with what you need help with. Learning about the basics of design and decoration is easy. Information is provided to you to educate and promote the interiors profession. Highly professional organization consisting of individuals who have the experience and expertise to plan and execute interior projects. MK PROJECTS offers a full range of interior turnkey solutions, be it residential or commercial, including planning, designing, project management, decorating sevices, deriving project costs, supervising, quality control, budget monitoring, execution & co-ordination of the entire projects.
Living room design, living room decoration and planning, soft furnishings for the interior designer and decorator and of course curtains and drapery.
Today we touch the lives of Million of Indians everyday with our range of innovative laminates, sturdy doors and world class home and office furniture.
Address: B-7 Bhagyoday Society Part ll, Nr.Kamal Apartment Opp.Arjun Avenue, Ghatlodia,Ahmedabad-380 061.